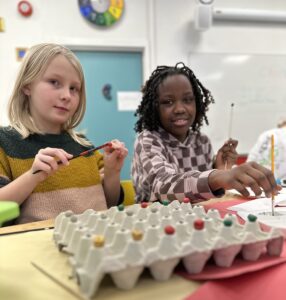 At GIS, we have a rolling admissions policy, which means interested parents can apply for a place at an existing class at any time during the academic year as long as places are available. As we only accept up to 20 students per class, we advise parents to submit applications as early as possible.
The admission process for Grade 1 any academic year starts on 1 May of the preceding year*. The deadline for applications for admission to Grade 1 for the following academic year is 1st November. The admission process continues after the deadline if there are still available places.
In order to help parents make an informed decision, we recommend that they visit the school. We are always happy to show you around the school and answer any questions you might have. If a visit in person is not possible, schedule a virtual appointment.
Whenever possible, we encourage children to join us for a day to find out what it is like to be a student at GIS.
Request an appointment through our contact section.
*For example, admissions start on 1st May 2023 for the academic year 2024-2025.
For details, please see our admissions policy below: